Discover Bob the mini dishwasher within just one minute
They talk about

"Bob is one of the innovation models which integrate the human being at the heart of their DNA, without forgetting to be technically flawless"
AB Smart Health
"Bob may be the answer to all our prays as it's small enough to fit on a kitchen worktop but big enough for two people's plates, mugs and glasses."
Independent
"Compact, good-looking and surprisingly capable with small loads, Bob is a great alternative to a full-size appliance."
TechRadar
"If you're looking for a dishwasher that will fit in spaces that others won't, this is it !"
Techmoan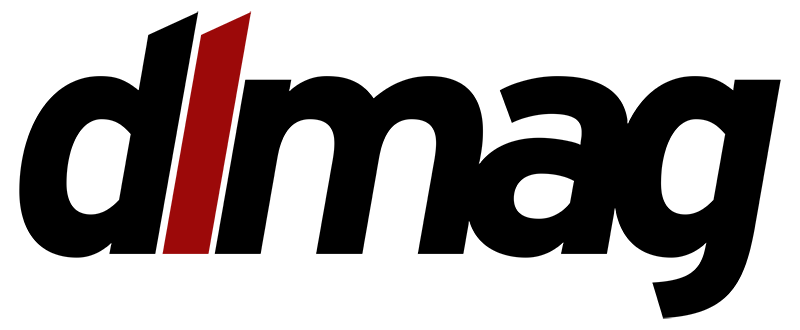 "Changing the outlook of dishwashers, a French company has designed a small and autonomous dishwasher called Bob."
dlmag
"Cute yet powerful and helpful around the house. If you think I'm describing the Bob Mini Dishwasher, then you're absolutely right."
TechAcute
"Bob also has the advantage of being the best looking mini dishwasher on the market."
Mighty Gadget
"Bob works totally independent of any plumbing or pipes, which makes it easy to set up and install virtually anywhere."
Jewish News
They talk about
Ultra-compact
Bob is as small as a microwave and can therefore be easily placed on your kitchen countertop, next to the sink.
Bob is as light as a feather (only 10kg / 22lb) and super easy to carry due to its integrated handles.
It's the smallest dishwasher in the world!
Small is beautiful
Bob is tiny but incredibly spacious, with a width of only 34 cm (13.4 inches).

Bob can accommodate plates up to 29cm (11.4 inches), a first for a dishwasher of this size!
Autonomous
Bob is the first dishwasher that can operate without a water supply thanks to its 3.9 liter integrated water tank.
Conveniently, the filling is done from the front, allowing to place Bob under a kitchen cabinet.
If necessary, you can also connect it to a water supply using
Flexible
Bob is inspired by professional dishwashers and features an adaptable basket that can be customized to meet your individual needs.
You can wash up to 16 glasses or cups in only 15 minutes, or your daily dishes in just 20 minutes!
Discover how to place the dishes in the basket >
Saving water
Did you know that washing dishes by hand uses about 15L of water for the same amount of dishes you can wash in Bob with only 2.9L?
In fact, Bob uses 5 times less water than washing dishes by hand.
Bob is available in 24 color combinations!
Choose white or black for the body and decide on one of 12 colors for the door.

The world's most advanced dishwasher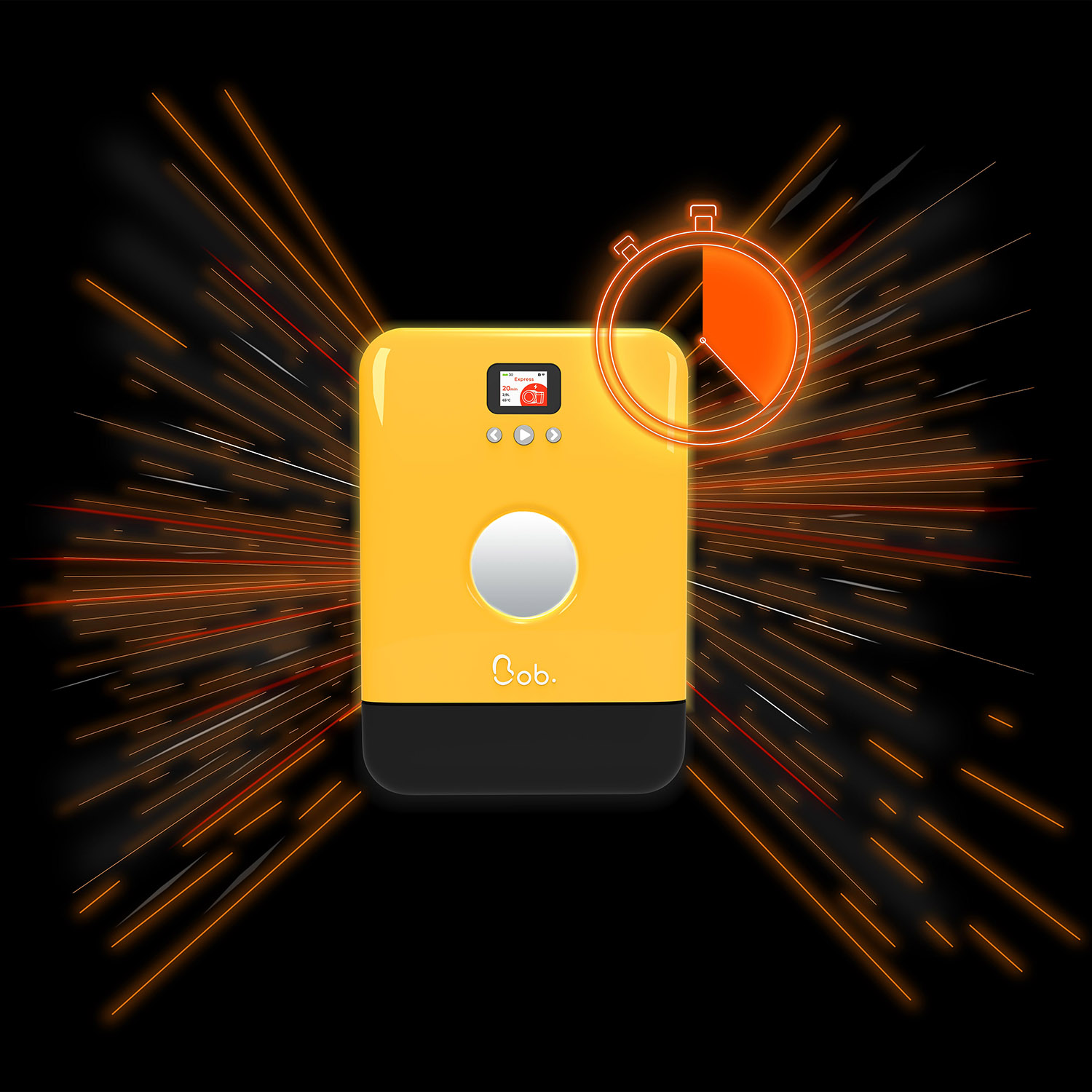 Ultra-fast
Let the fastest dishwasher in the
world surprise you!
Bob washes the daily dishes of
2 people in just 20 minutes (Express program).
Capacitive door opening

Bob is the first dishwasher to feature a tactile door opening.
When you touch the door, it opens automatically.

Condensation drying

Bob is the first dishwasher with
automatic magnetic door
opening. For improved drying,
which is faster and better and
consumes no energy at all.
Lighting

Bob features a light panel with LED technology that consumes little energy but is extremely bright to highlight your dishes and enhance the mood in your kitchen.
Optional or already included *, you can disinfect all kinds of objects in 20 minutes: Masks, dishes, wallet, keys, etc.
The UV-C module kills 99% of bacteria and viruses with a waterless cycle.
* UV-C module as standard on Bob Premium Pack versions
Bob 2-in-1: mini dishwasher and UV-C disinfection
Discover the module with ultraviolet technology designed by Daan Tech
Bob is the first mini dishwasher that can connect to Wi-Fi for updates to its operating system and other features that will come soon…
Connections
Designed for use, we've got you covered.

BobOS is the operating system developed in-house by Daan Tech .
3 simple buttons. A 320px LCD screen. Bob speaks to you directly through its color interface.

Bob Cassette is the world's most effective all-in-one dishwashing detergent distribution system.

That's it.
Our commitment



We are committed to keeping our environmental footprint as low as possible through many measures.

Eco-friendly
We believe it is important to use as much recycled and recyclable plastic as possible to minimize the impact our industry has on the environment.

Bob is the only dishwasher that is made from 50% recycled plastic and all our Bob cassettes are reusable.

Sustainable packaging



Our values are also reflected in our choice of packaging.
Bob and all the options you can order on our website are packaged in recycled cardboard . These are also printed with natural ink. We try to avoid unnecessary plastic in all our packaging solutions.
Repairability
Daan Tech's design office designs innovative and ergonomic devices adapted to new applications. Intensive testing ensures maximum durability and compliance with the most demanding standards. Bob the mini dishwasher is designed to last at least 10 years.
We are an industrial company committed to the environment and strongly opposed to planned obsolescence .
Made

in

France



We decided to develop and manufacture Bob the mini dishwasher in France to revive this sector in a sustainable way.
Today we are the only dishwasher manufacturer in France. In the last 12 months, Daan Tech has successfully created 40 new jobs.
Bob options
You want to make your Bob more sexy? Here you can add that little extra that will be the cherry on the cake.
Discover our shop
Bob fits everywhere


Motorhomes, boats, vans, kitchens, offices… install it wherever you want, it's the smallest dishwasher in the world!
Specifications
Dimensions W x H x D
34 x 49 x 49 cm
(13,4 x 19,3 x 19,3 inches)
__________
EXPRESS cycle time
20 minutes
__________
Consumption
2.9 liters / EXPRESS cycle
__________
Antonomous
3,9 liter built-in water tank
__________
Weight
10,9kg (24lb)
__________
Power
1000W
__________
Connectivity
Wi-Fi
Be part of our community

We hope to welcome you soon as a member of the Bob community, and if you are already part of it: thank you for supporting our mission and working together with us for a better future!